Teen Reads
New Books and Graphic Novels
---
2019 School Summer Reading Lists
Looking for your school summer reading lists? We have lists for the following local schools:
Glenbard East High School
Glenbard North High School
Glenbard West High School
Lake Park High School
Westfield Middle School
Spring Wood Middle School
You can find many of the summer reading titles here at the library in print, audio, or downloadable formats.
---
Library Reading Services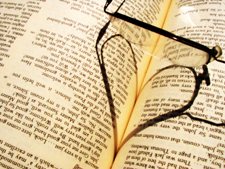 NextReads
Sign up with NextReads to receive free email newsletters on teen, horror, fantasy, and numerous other books! Keep up on new library books, while also learning about some you may have missed. You'll get monthly or bi-monthly newsletters, and you can unsubscribe any time.
Digital Library of Illinois (Audio and eBook downloads)
Download Bloomingdale Public Library eBooks and audiobooks for free! Read books on your computer, eReader, tablet, or MP3 player while working out or on the way to school. Just sign in with your Bloomingdale library card to check out and download titles.
TumbleBookCloud
An online collection of ebooks and read-along chapter books, YA/teen novels, classic literature, graphic novels, educational videos, and audio books for middle school and high school students. Books are always available with unlimited access from any device with an internet connection. Features adjustable online text and complete audio narration.
---
Teen Reading Sites
Lincoln Award
The Lincoln Award is awarded annually to the author of the book voted as most outstanding by participating students in grades nine through twelve in Illinois. The library has copies of the current year's Lincoln books in the YA Spot. Check out the annotated bibliography of the 2020 nominees!
Read for a Lifetime
Read for a Lifetime was the first statewide reading program to target high school students. The primary goal of the program is to promote the enjoyment of reading, by encouraging students to read both classic and contemporary literature, and rewarding them for their effort.
Rebecca Caudill Award
The Rebecca Caudill Young Readers' Book Award is an annual award given to the author of the book voted most outstanding by students in grades four through eight in participating Illinois schools.
YALSA Booklists & Book Awards
Links to award-winning books for teens from the Young Adult Library Services Association. There are also links on this page to suggestions for great audiobooks and DVDs.
Guys Read
Jon Scieszka helps guys find good books to read. Browse recommendations from Guys Read visitor, or search for books similar to your favorite books or authors.
Readergirlz
Readergirlz offers teen girls great book recommendations, interviews, and opportunities to chat with your favorite authors. Includes interviews from authors Meg Cabot, Stephenie Meyer, Sonya Sones, Lauren Myracle, and many more!
Reading Rants! Out of the Ordinary Teen Booklists!
Blog that covers old, new, and upcoming books for teens. Includes tons of reviews, previews, and other book related info.
Teenreads.com
Teenreads.com brings teens information and features about their favorite authors, books, series and characters. It is part of the Book Report Network, a group of websites founded in 1996 that shares thoughtful book reviews, compelling features, in-depth author profiles and interviews, excerpts of the hottest new releases, literary games and contests, and more with readers every week.
What's Next
Want to read a series, but don't know where to start? Use "What's Next" to find the order of books in all your favorite series.
---
Teen Writing Sites
Figment
Figment is a community where you can share your writing, connect with other readers, and discover new stories and authors. Whatever you're into, from sonnets to mysteries, from sci-fi stories to cell phone novels, you can find it all here. Inkpop merged with Figment in spring 2012.
Teen Ink
Welcome to Teen Ink, a national teen magazine, book series, and website devoted entirely to teenage writing, art, photos and forums. Students must be age 13-19 to participate, register and/or submit work.
Wattpad
In addition to a platform for reading, Wattpad is a viral community where readers connect with authors, share stories they like with other readers and create viral fan bases for both established and brand new authors.