Suggestion Box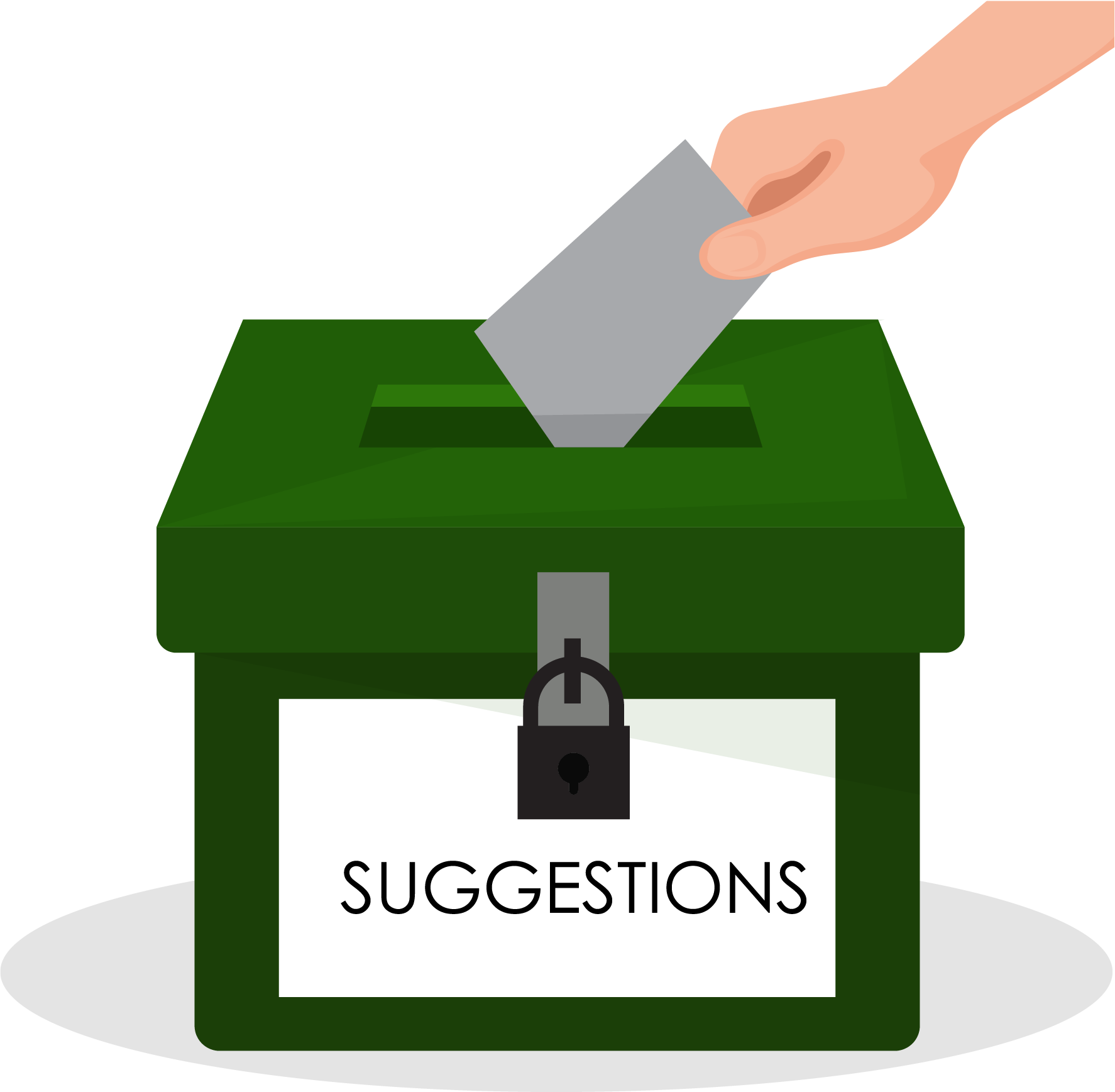 Suggestions February 2020 - August 2020
---
Suggestion: *** is awesome. **** sets up for my programs even when I forget to email about them!
Answer: Thanks for the compliment, I will share your kind words with the employee.
Suggestion: I love your programs! Love the Bloomingdale Library (This was found in YS suggestion box)
Answer: Thanks!
Suggestion: Have more copies of newer books! Great job with being clean!
Answer: We purchase multiple copies of books that are expected to be bestsellers. Additionally, when a title has multiple holds we will purchase extra copies. Thanks for the compliment on our cleaning regime.
Suggestion: Your chairs are nasty, they are dirty. (found in youth services suggestion box)
Answer: We have all chairs steam cleaned on a regular basis.
Suggestion: I want to give a big compliment to******** ********. *** does a great job planning the adult programs. There are a variety of programs *** rotates so there is something of interest for everyone. As a 35 year resident of Bloomingdale it's been so wonderful to have watched the library evolve. I appreciate all of the staff who keep our resources up-to-date, clean, quiet and having quality programming. Thank you!
Answer: We strive to offer engaging programming. Our Long Range Plan challenges us to develop quality innovative programs for adults, teens, and children. Thanks for the compliment about BPL staff, I will share your kind words with the employee.
Suggestion: A preteen section.
Answer: We do have a Tween area in our Youth Services Department.
Suggestion: Please get a subscription to International Living. Thanks.
Answer: I will pass your suggestion on to the person that select periodicals.
Suggestion: I -heart- the snacks! Xoxo ***** But have better furniture. I love you.
Answer: Thanks!
Suggestion: The new DVD's in bottom shelf are not easy to look at to bend over is difficult. Suggest to pick them higher or more shelves. *******@att.net
Answer: Thanks for the suggestion! We moved up the bottom shelf to be easier to reach.
Suggestion: 1) Woman's Bathroom upstairs- sink water- could it be just a little warm instead of freezing cold? 2) Woman's Washroom downstairs- Handicap stall- needs hook for purse-putting purses + coats on the floor is not a good thing.
Answer: Thanks for the suggestions. We have adjusted the blend valves on our washroom sinks. We never want any guests, particularly kids to get burned so they should only reach lukewarm temps. Please also bear in mind that some of the sinks are far from the hot water heater so it can take time to warm up. We have also added hooks to all of the washroom stalls.
Suggestion: Patron verbally expressed: "library has done an outstanding job" with our services since the pandemic. She specifically cited "the communications, the Wi-Fi, and the virtual programming." She felt we provided a "stark contrast to the Village" which had provided very little, especially in terms of communication.
Answer: Thanks!
Suggestion: Hi, How are you? I was talking to my friends in the parking lot and we all felt that 1 hour is just not enough time to do check e-mail, respond to it and then do the google search and go on facebook. So, we all feel that gradually, as the time goes by, it would be awesome if you guys could allow patrons 2 hours to do all this stuff. I hope our request will not go in vain. Thank you very much.
Answer: Thanks for the suggestions. Due to the Pandemic our re-opening plan limits occupancy to 65 guests in the building at one time. We count occupancy as guest enter/exit the library, if we start getting close to 65 we will then enforce the one-hour rule. We will consider increasing the time limit.
Suggestion: NO MASKS ###-###-#### ***** ********
Answer: We are simply complying with the Governor's Phase 4 Restore Illinois Plan and the August 11, 2020 ruling of the General Assembly's Joint Committee on Administrative Rules (JCAR). All patrons entering the library must use face coverings.