Artist of the Month
February Artist: Taiwo Owoniyi
Bio
With several successful exhibitions to his credit, Taiwo Owoniyi is a seasoned professional artist. His art expression focuses on the beauty of nature, depicting life compilations through brushstroke of color combinations, textures, and expressionism. His exhibitions have been housed in various institutions through private collections and commissions ranging from portraits and objects to landscape.
Taiwo Owoniyi is a graduate of Yaba College of Technology, the first higher educational institution and best polytechnic in Nigeria. After graduating from College, he did his youth service in one of the formidable advertising agency as a Studio Head/Illustrator and later worked as Production Editor for one of the formidable Nigerian News Papers where He created several News Magazine covers that created outstanding credit and exposure of the news agency. Thereafter, he started his own establishment creating several art pieces for local business and private homes and has remained current in his style producing contemporary pieces of Art till this day.
Taiwo Owoniyi is currently a member of Naperville, Dupage, La Grange, and Oak Brook Art Leagues, and his works are displayed online with Etsy and taiwobrushstroke.com and has participated in several joint exhibitions and won few recognition awards within the league to his credit.
Artist Statement
"To Me, Painting is perceived as a freedom of expressing the hidden beauty and mysteries in my soul which is deep and infinite. That is why I tag my Art world "SOUL EXPRESSION." Even though I love Nature and it's beauties around me, I see them in my own way in my mind. I am not driven by colors, shapes, forms, lines, pictures or images that I see. Neither am I guided by basic existing rules, but I just open my heart and focus on the unexpected information that my imagination is throwing at me as I lay my colors on the surface. That's why most of my titles emerge in the middle sometimes as I keep painting and locked down my approach towards a particular scene in my vision. In other words I paint what I see sometimes.
My imagination is wide and needs to be expressed fully which is why it is difficult sometimes not to work my paintings on a huge canvas. My bold accidental brush strokes depict the freedom of movement and feeling about nature that is created on vertical and horizontal shapes of earth. Even though I love working with other mediums, I take most pride in Oil medium because of it's subtleness, enhancement and freedom of control. The bold and beautiful earth that I see and imagine is the result of my raw, bright and bold colors which is vividly seen in my works and will love to explore the approach more to the fullest. As of this moment, I consider myself as expressionist. "
Art Location
Artwork is located in the main stairwell and Take 5 Zone.
Purchasing
All art work is for sale! Come to the business office for details.
---
Gallery
Click on an image to view slideshow.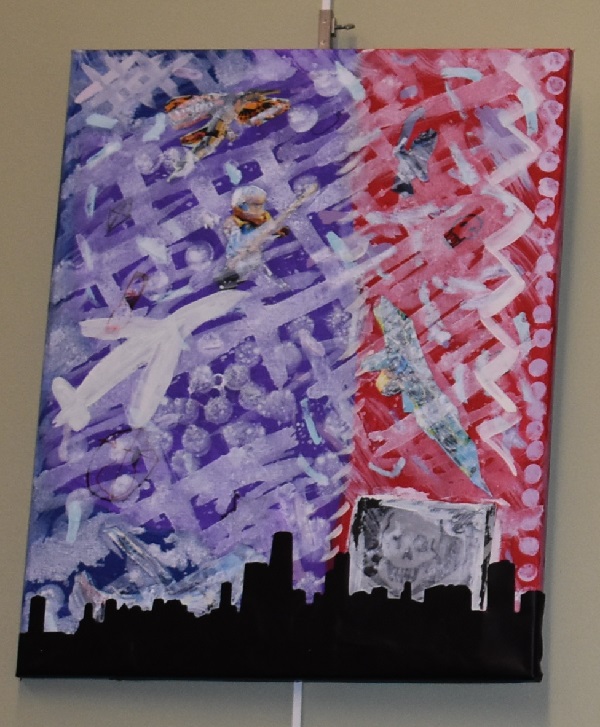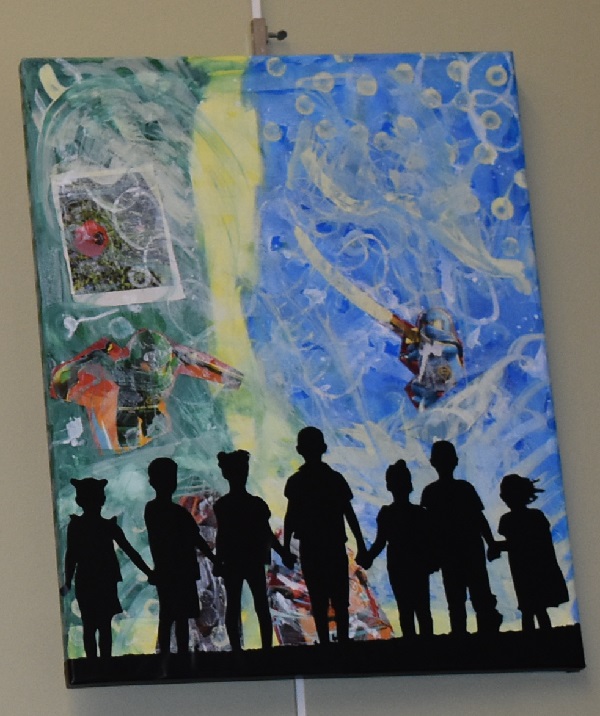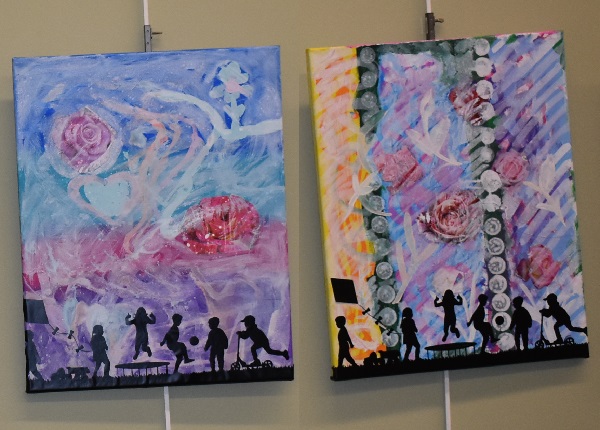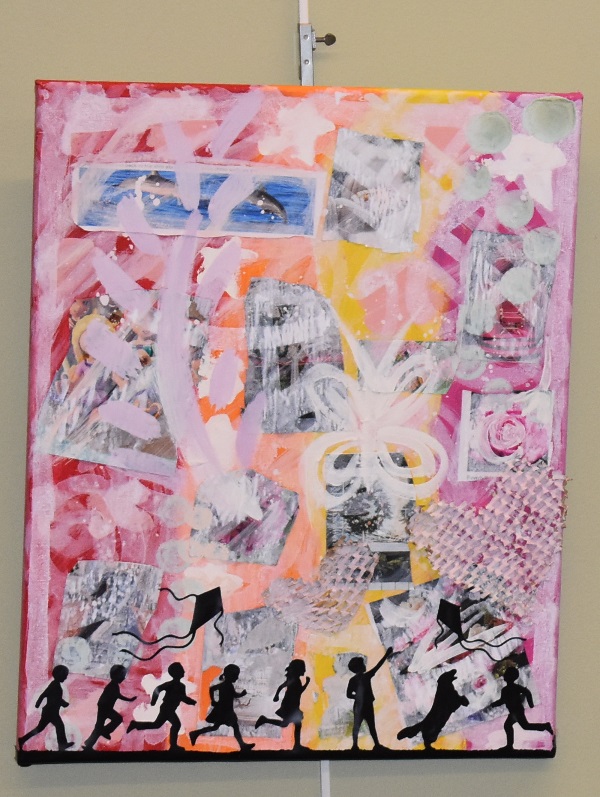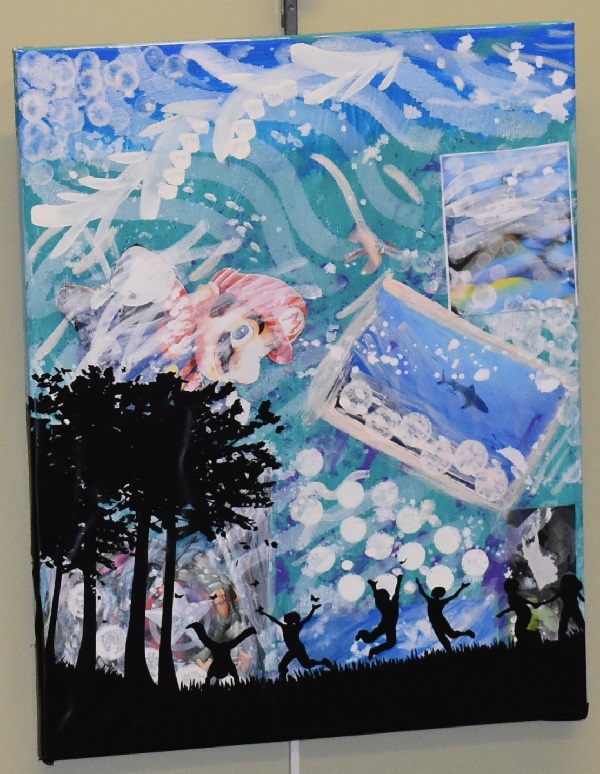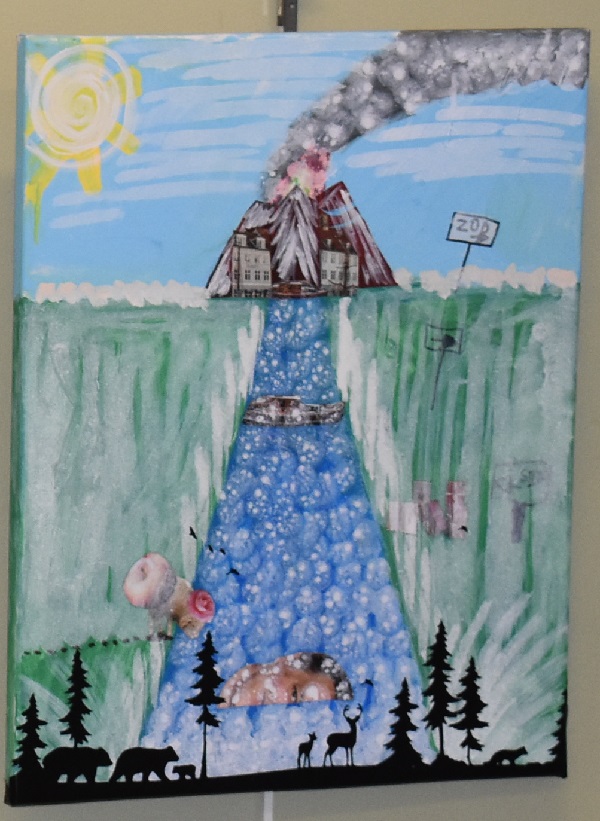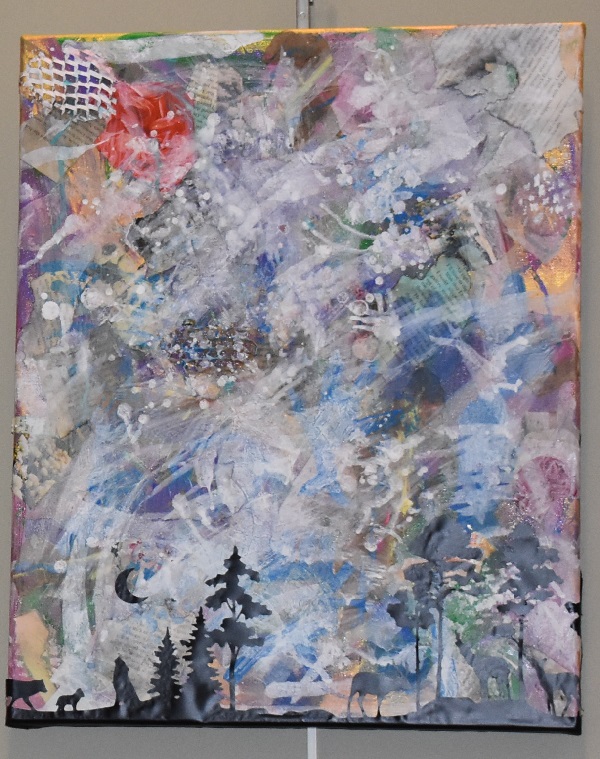 ---
Artists interested in displaying their work at the Bloomingdale Public Library can download a copy of the exhibition policies and necessary space request forms here.
Completed forms can be sent by email to jschingoethe@mybpl.org or turned in to the business office during regular business hours.